The tariffs are very reasonable to accommodate travelers on a longer holiday and/or a tighter budget.
Click on room name for more detailed information for each room.
*Please Note, twelve, of our rooms are now available with Heating or AC: Mishti, Jaan, Devi, Gayatri, Silk Sari, Rapunzel, Grace, Bagheera, kripa,sonna ,aria and Asana
These rates exclude camel fair dates ..please mail us for camel fair rates ..bookings ..thanks ..
room rates are from 1st july 2018 till 1st july 2019
there is an off season..may and june discount of 10% on room rates
Lonely planet's TOP CHOICE
for sleeping in pushkar..
INN SEVENTH HEAVEN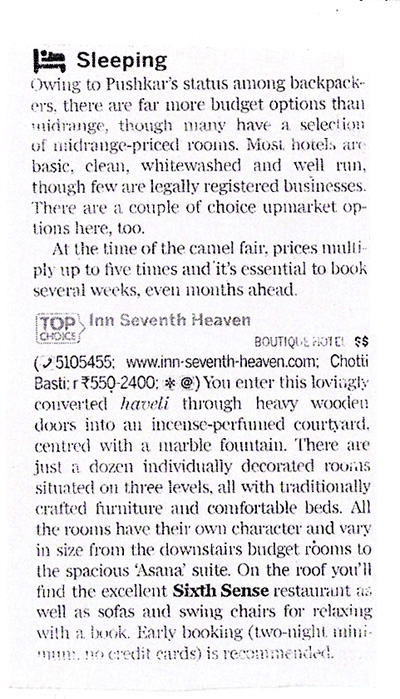 Check out time is 11. Check in time is 12 noon.
Coming here
By car … you can drive right outside the hotel
By Bus …both bus stands in Pushkar are less than 10 minutes walk to here
By train.. Ajmer railway station is about 15 kms from Pushkar ,you can either get a taxi there or get a bus to Pushkar
By taxi … from ajmer station its less than 30 minutes drive and will cost around rs 500 for the journey
here… is less than 2 minutes walk from the village centre and lake …and miles from it too !!
DRIVERS .. We are a small hotel and so cannot provide any accommodation or other such facilities to Taxi Drivers ..We do not offer any discounts except in the months of May and June when the room rates drop by 10 % and we do not take or give any commissions
Group Bookings – we do not accept large groups as we have just 15 rooms in seventh heaven and 5 in dia.
If more than 2 rooms are booked by one party there needs to full non-refundable advance payment made to confirm the booking by PAY PAL or into our bank account for indian guests. There is a baggage storage facility, safety locker, onward journey trains, buses and taxis arranged.
Laundry service within 24 hours is available.
Booking a room is highly recommended especially in high season (August till April) as there are only 15 rooms and they can be full for long periods. See booking information below.
Booking Information
Breakfast is not included in room rates ..available from our rooftop restauarant,The SIXTH SENSE ,all taxes/services included
Please request room cleaning service at the reception desk ..we do not clean rooms daily unless requested.
An Extra Bed is rs 300,  set Breakfast is rs 300.
We do not take one night internet/telephone bookings at inn seventh heaven but we do at DIA our other place .. we are happy to offer you a room at inn seventh heaven if you walk in and we have a suitable room available for you for that night ..
Pay Pal. we highly recommend that you make a 1 night Pay Pal payment to secure your booking without booking conditions ..Secure online transaction ..non refundable and into our indian bank account for indian guests
All Internet /tel bookings without a Pay Pal payment need to be confirmed by the guest two days ( 48 hours) prior to your arrival date by mail/tel to let us know that your arrival here is as per schedule or the booking will get cancelled .
All bookings without advance payment, are held till 2 p.m.  and in the case of it being later we will not guarantee keeping the same type of room or a room  as we have no way of charging you in case you do not make it here
We take bookings for a type of room (similar tariff and floor), not a specific room but do try to give you the room requested if we can.
Payment at the hotel is by cash only.or through paypal
Please let us know the type ( meaning room rate and what level .. at the front or back) kind of room you would like to book and we will then confirm the booking depending on availability.
Camel fair rates are different ,please inquire…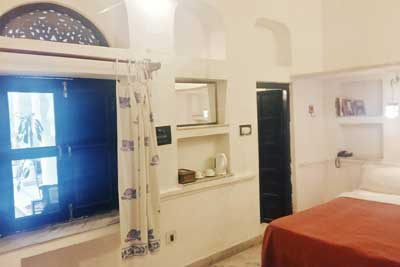 HILLY BILLY
Rs 2,000 (Ground level)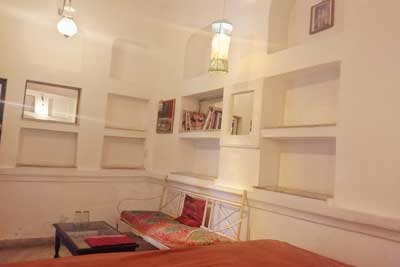 MEENAKSHI
Rs 1,600 (Ground level)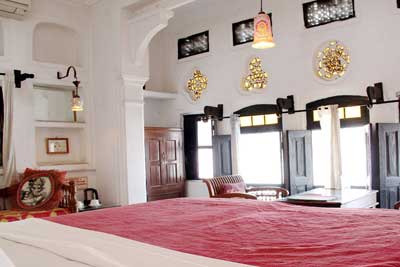 MISHTI
With A.C. or Heat
Rs 2,550 (First level)
street facing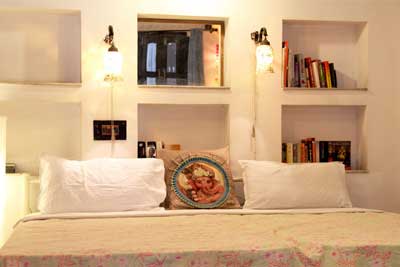 JAAN
With A.C. or Heat
Rs 2,650 (First level)
family room at the back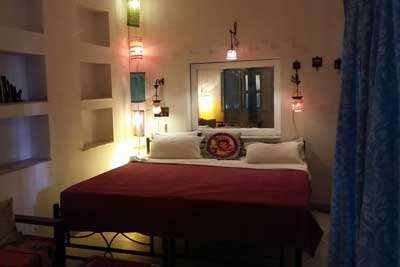 DEVI
With A.C. or Heat
Rs 2,550 (First Level)
family room at the back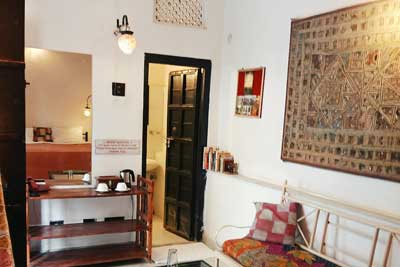 DAIMA
Rs 1,350 (First Level)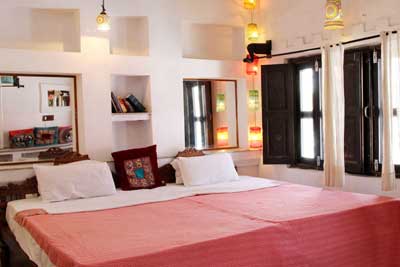 GAYATRI
With A.C. or Heat
Rs 2,550 (First Level)
street facing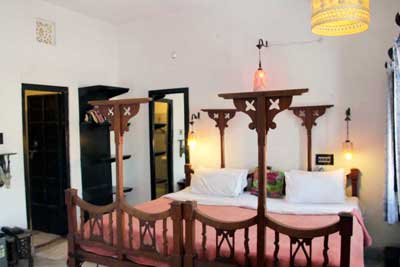 RAPUNZEL
With A.C. or Heat
Rs 2,700 (Second Level)
street facing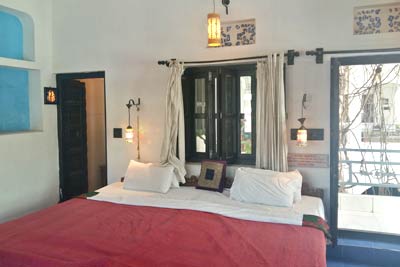 SILK SARI
With A.C. or Heat
Rs 2,700 (Second Level)
street facing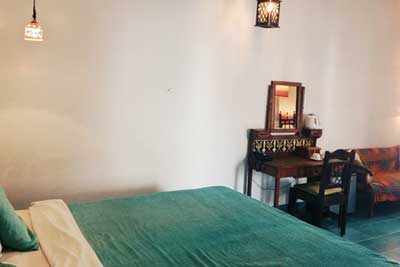 GRACE
With A.C. or Heat
Rs 2,800 (Second Level)
at the back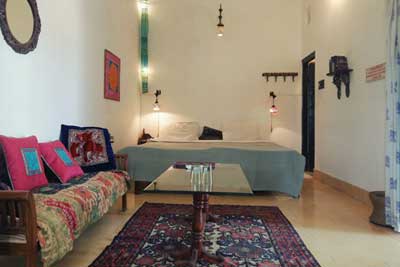 BAGHEERA
With A.C. or Heat
Rs 2,800 (Second Level)
at the back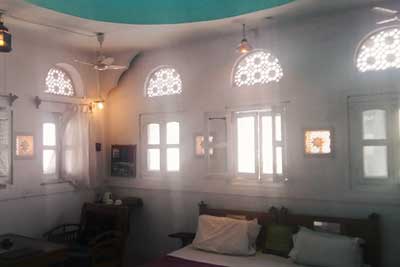 KRIPA
With A.C. or Heat
Rs 3100 (third level)
street facing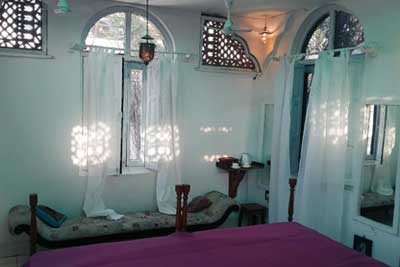 ASANA
With A.C. or Heat
Rs 3,500 (third level )
street facing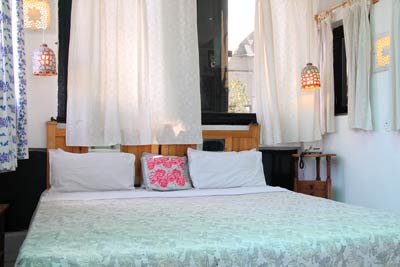 SONNA
With A.C. or Heat
Rs 3,750 (third level)
family room at the back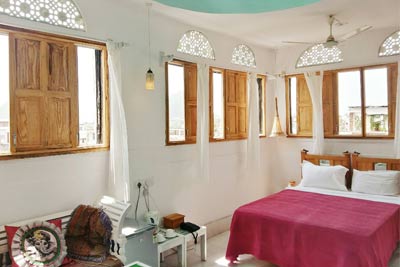 ARIA
With A.C. or Heat
Rs 3,250 (third level)
double/twin room at the back